BIOQUÉBEC AT BIO 2018
QUEBEC'S LIFE SCIENCES INDUSTRY POTENTIAL PROMOTED IN BOSTON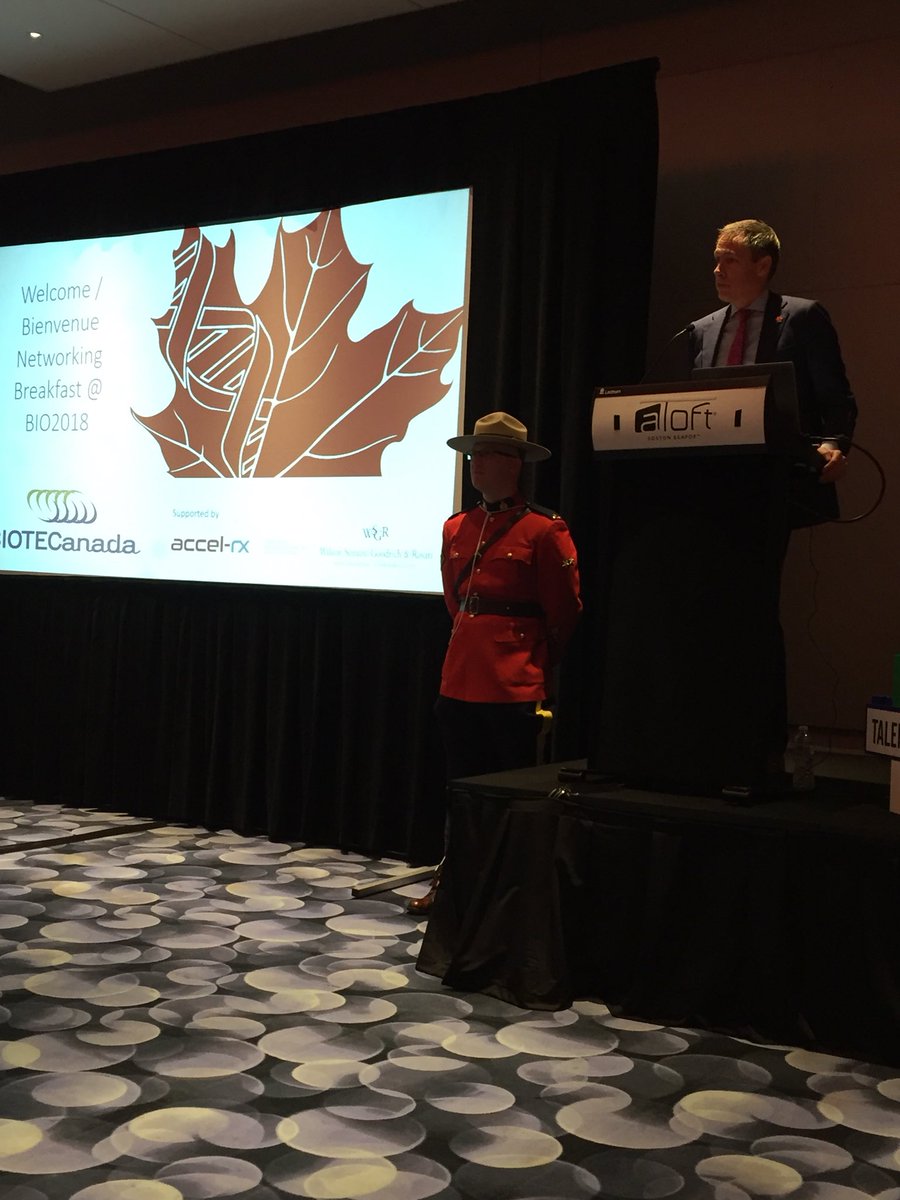 BIOQUÉBEC ATTENDED BIO 2018, A PRESTIGIOUS CONFERENCE HELD IN BOSTON FROM JUNE 4TH TO JUNE 7TH, WITH A QUEBEC DELEGATION CONSISTING OF MORE THAN 50 LIFE SCIENCES COMPANIES UNDER THE MESI'S LEADERSHIP. DURING THE CONFERENCE, BIOQUÉBEC PRESENTED TWO EXCLUSIVE EVENTS IN PARTNERSHIP WITH THE MESI AND INVESTISSEMENT QUÉBEC WHICH BOTH HELPED TO PROMOTE THE POTENTIAL OF QUEBEC'S LIFE SCIENCES ORGANIZATIONS ON AN INTERNATIONAL SCALE.

Monday morning, on June 4th, BIOQuébec as well as many of its members visited Sanofi Genzyme, a biotechnology company specialized in treating rare illnesses and multiple sclerosis. The main objectives of this tour were to highlight the strenghts and the expertise of Quebec's life sciences companies as well as facilitate business partnerships between Sanofi Genzyme and Quebec's delegation at BIO 2018. BIOQuébec would like to thank Dr. Jean Godin, VP of Sanofi-Genzyme and previous member of BIOQuebec's AC for contributing to making this activity possible as well as ensuring its success.
Later in the afternoon, the MESI, Investissement Québec and BIOQuébec presented a prestigious expert panel to discuss Big Data, artificial intelligence and life sciences. Among the participants of this very popular panel with a total attendance of more than 225 people, were Dr Gaétan Barrette, minister of Health and Social Services, Sonia Israël, Manager and founder of Aifred Health, Dr Javier Jaminez, VP at Sanofi-Genzyme, Kyu Rhee, VP at IBM Watson Health and Francois Laviolette professor and director of Laval University's Big Data research. They were accompanied by two of BIOQuébec's greatest allies and partners, M. Bob Coughlin, CEO of MassBio as a moderator for the panel and M. Travis McCready, CEO of the Massachusetts Life Sciences Center.
All were attending this meeting hosted by Anie Perrault, executive manager at BIOQuébec to discuss the innovative potential of Quebec and Massachussett's life sciences sectors as well as the impact of AI and Big Data on the industry's progress. Many Quebec companies were given the occasion to promote their expertise during this panel, namely Aifred with its use of technology to improve the efficacy of mental health treatments and Sarah Jenna, CEO of MIMS (MY INTELLIGENT MACHINES) who concluded the event with a superb presentation of Quebec's life sciences and AI ecosystem. This panel surely contributed to reinforce Quebec's position as a world hub regarding the development of life sciences and AI companies because of its level of expertise and its innovative technologies.
ALL IN ALL, THE PRESENCE OF QUEBEC'S DELEGATION AT BIO 2018 AS WELL AS BIOQUEBEC'S IMPLICATION DURING THE EVENT ALLOWED TO SHINE A LIGHT ON OUR PROVINCE'S LIFE SCIENCES AND BIOTECHNOLOGY INDUSTRY, TO FACILITATE THE CREATION OF NEW INTERNATIONAL BUSINESS PARTNERSHIPS AND TO POSITION QUEBEC AS WORLD HUB FOR INNOVATION.